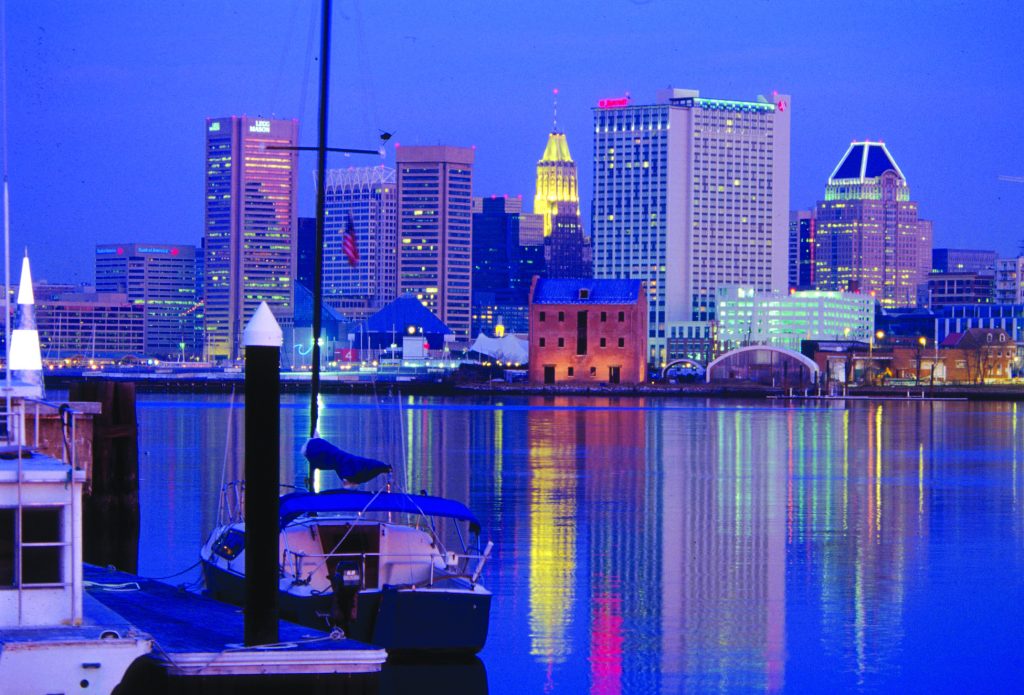 Opening Networking Reception
Saturday, November 6
Marriott Grand Ballroom 6:30-9:00
(First-time attendees meet up prior) Hilton Lobby 6:00-6:30
The Open Networking Reception will be in the Grand Ballroom at the Marriott from 6:30-9:00. This event gives you time to settle in and grab dinner before the opening network event where we will have passed food and drink tickets.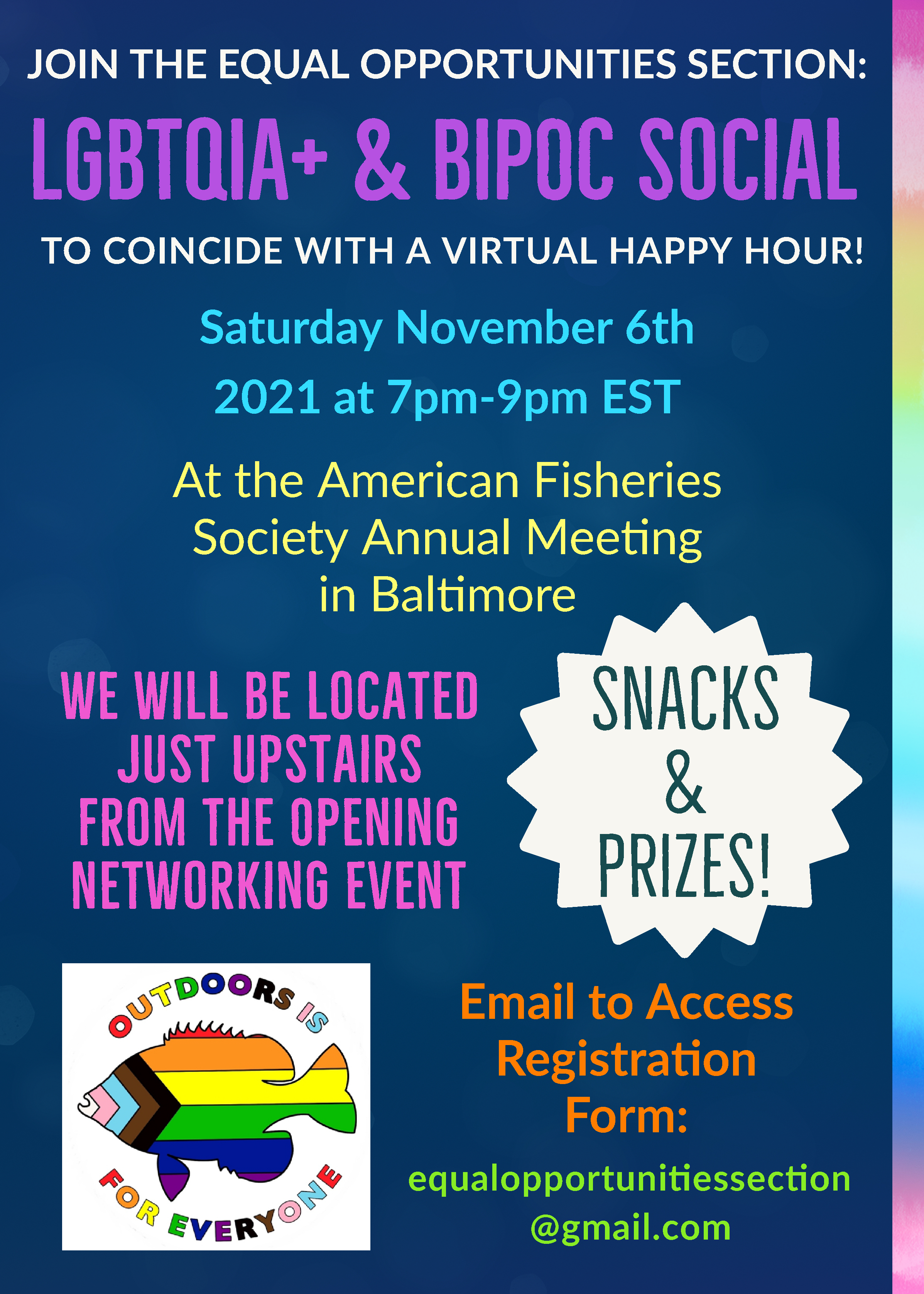 Equal Opportunities Section LGBTQIA+ and BIPOC Social & Virtual Happy Hour
Saturday, November 6
Marriott 7:00-9:00 pm and online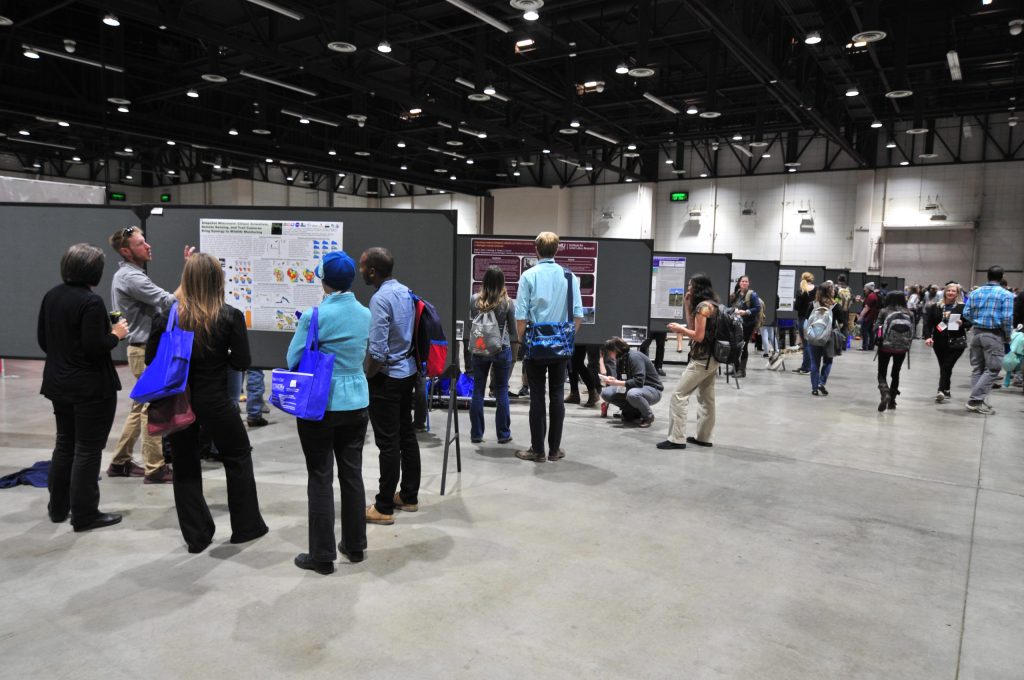 CFTC Tradeshow and Poster Networking
Sunday, November 7, 5:30 pm – 7:30 pm
Hilton Baltimore Inner Harbor- Francis Scott Key Grand Ballroom
At the end of the first exciting day filled with plenary sessions and professional presentations, mingle with businesses providing the latest technology and tools used in fisheries science, explore what local crafters have to offer, and discuss the projects and findings of over 100 poster displays with their presenters. This is a great opportunity to meet contracts, learn new things, and come up with ideas, while also sampling some light refreshments provided for meeting attendees.
Monday, November 8, 6:00 pm – 9:00 pm
Baltimore Marriott Inner Harbor- Grand Ballroom
Come network with professionals and fellow fisheries students in a laid-back and fun environment! This will be an indoors backyard-cookout-style event complete with dinner, giant (indoor) lawn games, and lots of networking opportunities. Students will receive dinner and a free beverage.
Student Activities Fundraiser
Sunday, November 7, 7:00 pm – 9:30 pm
The Pratt Street Ale House; 206 W Pratt St
Come enjoy a drink with colleagues before the Grand Networking event at the Pratt Street Ale House! A quick walk from the conference center, Pratt Street Ale House has delicious food and a wide selection of beverages. A portion of the proceeds will be donated to fund student activities at future Annual Meetings.
Reginald Lewis Museum of Maryland African American History and Culture Event
Tuesday, November 9, 5:00-7:00 pm
A short walk from the hotels, we begin our evening at the stunning Reginald F. Lewis Museum of Maryland African American History & Culture. With 82,000 square feet of art, history, and special exhibits, the museum is is the premier experience and best resource for information and inspiration about the lives of African American Marylanders.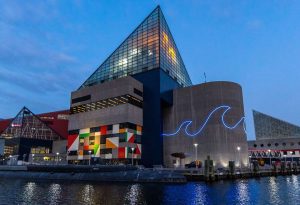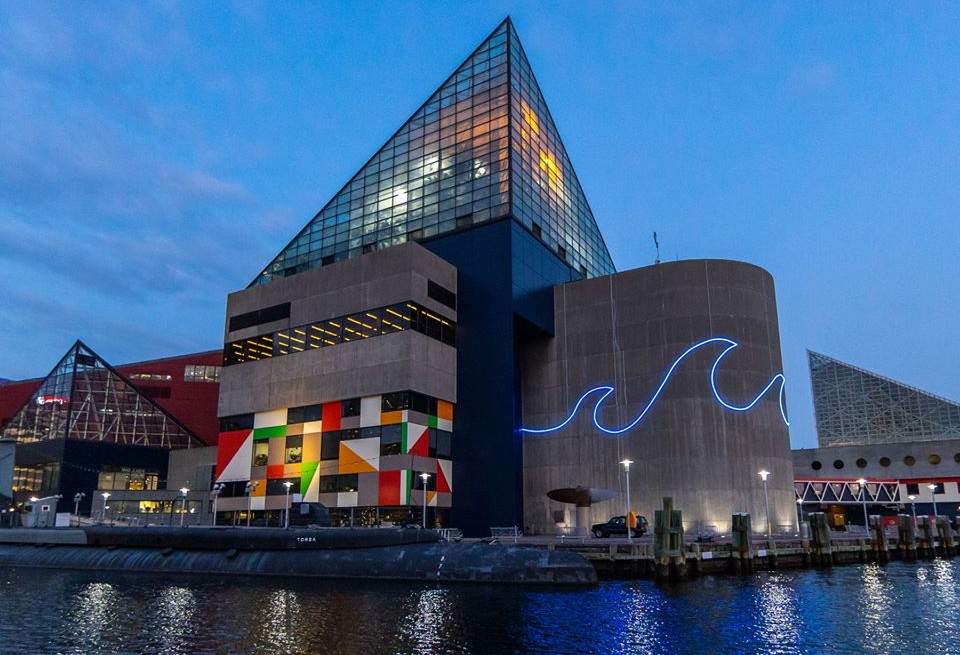 Tuesday, November 9, 7:00-10:00pm
The National Aquarium will then host the Grand Networking Event, which will provide a unique opportunity to catch up with old colleagues and make new contacts. The National Aquarium  is consistently ranked as one of the nation's top three aquariums and is Maryland's largest paid tourist attraction. The aquarium is home to 20,000 fishes, birds, amphibians, reptiles and marine mammals living in award-winning habitats, which will surely impress any fisheries professional! You will receive a full meal and drink tickets.
Wednesday, November 10, @ 5:00 pm